Road to the 2014 World Cup, part 2
Staff Writer Chris Lillstrung breaks down the remaining 2014 World Cup field:
Following up on last week's by the numbers look at the 2014 World Cup, I wanted to give some praise to three of the national sides with the lowest FIFA rankings that have earned their way into the next round in their respective regions through match results. Some lower-ranked sides advance automatically depending on qualifying setup, including Europe, in which all sides will commence group play in September 2012.
The chances of these sides going all the way to Brazil in 2014 are minimal at best in reality, but they deserve kudos now early in the game.
SAMOA (FIFA ranking: 204)
Road to advancement (Oceania region):
Won Round 1 group with 2-0-1 record, defeating Cook Islands (3-2) and tying Tonga (1-1) before clinching a berth in Round 2 with a 1-0 victory over American Samoa
What's next:
Samoa will be paired in Group A of Oceania's Round Two with Vanuatu, New Caledonia and Tahiti, with matches starting June 1
How they did it:
The South Pacific side is a feel-good story, normally pinned to the bottom of the FIFA world rankings with no points and having not played an international match since the last round of World Cup qualifying in 2007
because of administrative turmoil
. But in a four-team round-robin format, Samoa's campaign hinged on one match - essentially a play-in against neighboring American Samoa on Saturday. Locked in a scoreless stalemate, Samoa's Silao Malo, a 20-year-old earning just his third international cap, struck on a counterattack in the 89th minute to propel his side to a 1-0 win.
"It's something that will put our federation back on the map again," Samoa coach Tunoa Lui said.
LESOTHO (FIFA ranking: 148)
Road to advancement (African region):
Defeated Burundi, 3-2, on aggregate in Round 1 of African qualifying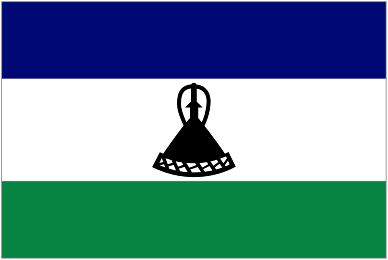 What's next:
Lesotho will be paired in Group D of Africa's Round Two with Ghana, Zambia and Sudan.
How they did it:
The tiny landlocked nation surrounded by South Africa got an 82nd minute goal in the first leg from 19-year-old striker Lehlomela Ramabele, who plays his club soccer in Botswana, for a 1-0 win. Lesotho then won on aggregate
with a 2-2 tie in the second leg
, getting a pair of first-half goals six minutes apart from Thapelo Tale and Bokang Mothoana. Lesotho was playing the home-and-home without the services of injured captain Lehlohonolo Seema, a standout defender for South African club power Orlando Pirates.
EQUATORIAL GUINEA (FIFA ranking: 151)
Road to advancement (African region):
Defeated Madagascar, 3-2, on aggregate in Round 1 of African qualifying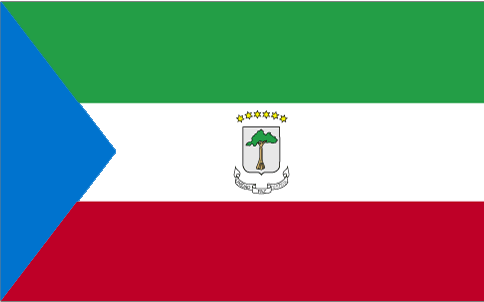 What's next:
Equatorial Guinea will be paired in Group B of Africa's Round Two with Tunisia, Cape Verde Islands and Sierra Leone.
How they did it:
Things are beginning to take an upswing, as the country co-hosts next year's African Cup of Nations and welcomes an influx of Spanish-born players of Equatoguinean descent. Two such players who both ply their club trade in Spain's Segunda (second division), Juvenal and Randy, scored goals to give Equatorial Guinea a 2-0 win in the first leg. A 24th-minute strike by Doulla Viera in the second leg propelled the side on its way to the next round. Perhaps the men's side was spurred on by the performance of the Equatorial Guinea women, who qualified for the 2011 Women's World Cup.
Kudos to these sides for securing a chance to play on in World Cup qualifying in 2012.
- Chris Lillstrung